Pet Lovers travelling around Australia the Avida Way
Pet Lovers travelling around Australia the Avida Way!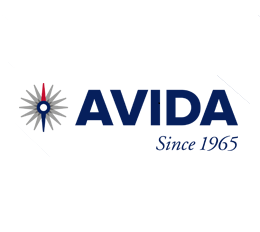 AVIDA CARAVANS & MOTORHOMES SINCE 1965
A chance to win a natural/organic Trio of Smiley Dog® Shampoo, Conditioner, Spritzer/cologne to keep your pet beautiful on your travels….
https://avidarv.com.au/why-avida/our-production-video
WINNERS:
Ashley QLD - Topaz
This is my boys Teddie the border collie and Rexi the red cattle dog, travelling around south western Queensland at Easter time, they especially loved the explorers caravan park in Thargomindah Queensland, it is dog friendly, there are walking paths that go to all the attractions in town and down to the river that has a fenced off leach area all the way along the river and it has lightning all the way if you want to go at night, just make sure that you take the aero guard after dark! Fishing and crayfish are easy to catch to so take your rods and nets! The park was very modern with great facilities.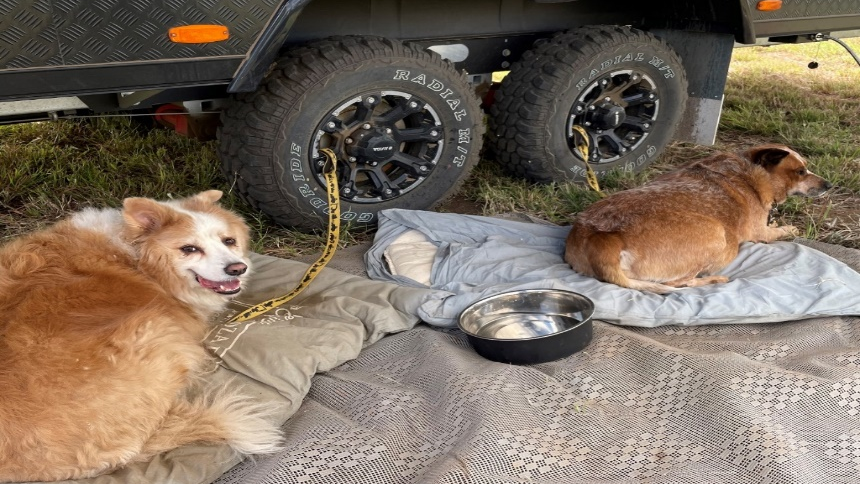 Ray & Glenda VIC - Esperance
My dogs name is Bonnie and the photo was taken in the beer garden of the Kulgera Pub Stuart Hwy NT
Our favourite park is the Moama Tourist Park for its walks through the bush on the banks of the Mighty Murray River.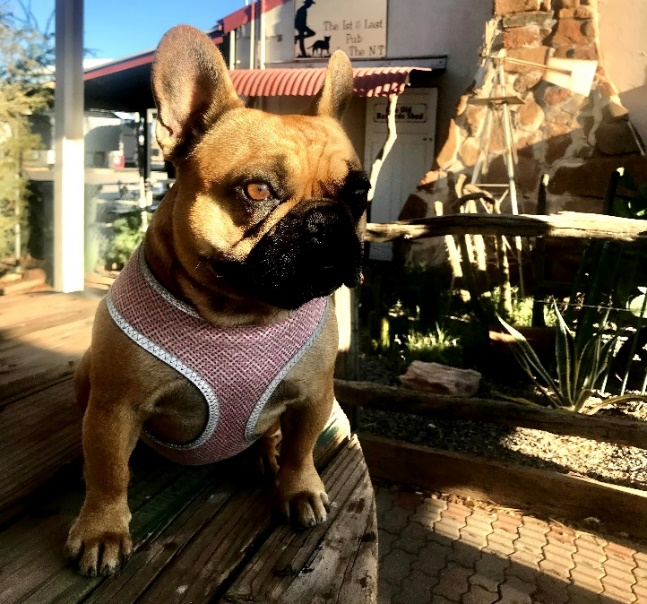 Peta NSW
This is my favourite picture of my two rescue dogs (Basil and Roo) and my kids at our favourite place to stay - the Upper Colo River campground in the Hawkesbury.
My biggest tip is to stay somewhere there is something everyone will enjoy, including your dogs.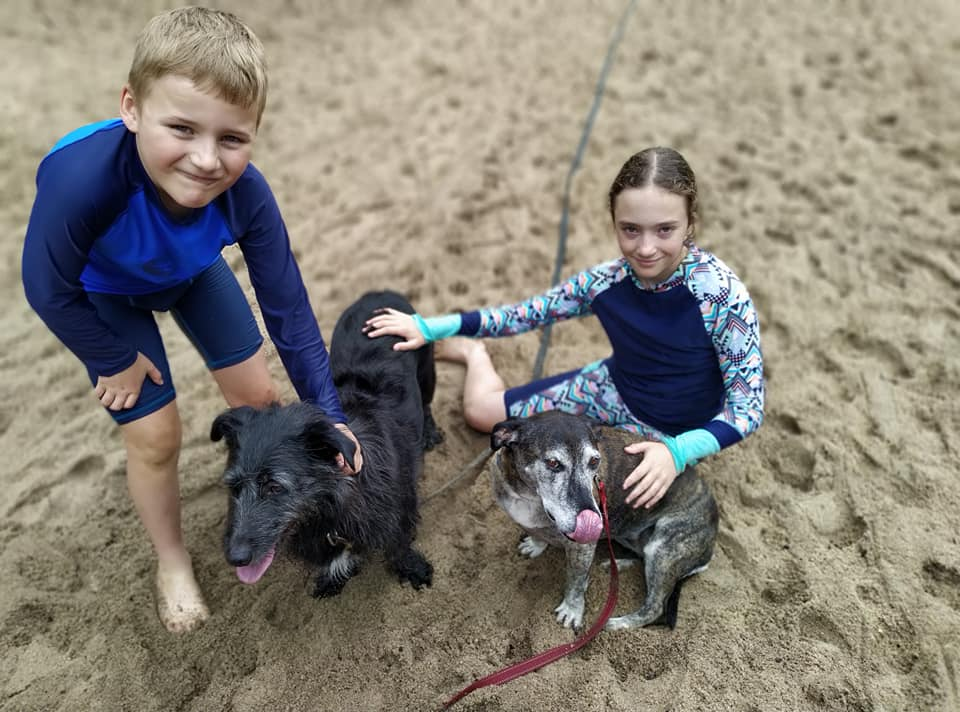 Avida Out and About Magazine Competition
Smiley Dog® and Avida Out and About Magazine have come together to organise a competition. This is a competition about your pets in a good pet-friendly park. The competition involved sending the best photo of your pet while on a family outing in a pet-friendly park. Avida Out and About Magazine is a place where you can get information on the best motorhomes and caravans. For more about Avida's amazing Motorhomes & Caravans go to https://avidarv.com.au/
The competition also included an invitation to send the name of your pet (s) along with the place where the 'photo was taken. This Smiley Dog® Competition closed on 10th May 2021 and the winners were announced in the next issue of the magazine Avida Out and About.
Prizes: