Dog care products formulated for your dog's unique needs
Recent studies have shown that people tend to take in more toxins through touch and inhalation than through the foods they eat. Skin is the largest organ of the body with the largest surface area to absorb toxic chemicals.
Chemicals found in traditional dog grooming products can cause irritation to even the healthiest dog's skin, especially as dog's skin is seven times more sensitive than human skin. Our Smiley Dog® range has been specially formulated to provide a natural/organic care product for dogs' unique needs, so they remain healthy and happy – and always look their best!
Dry, Flaky & Itchy Skin
Solution (Shampoo/ Type)
Vegan Organic Green Tea with Dead Sea Mud Shampoo
Breeds
All Breeds/All Coat types
Other complementary products from Smiley Dog®
Any conditioner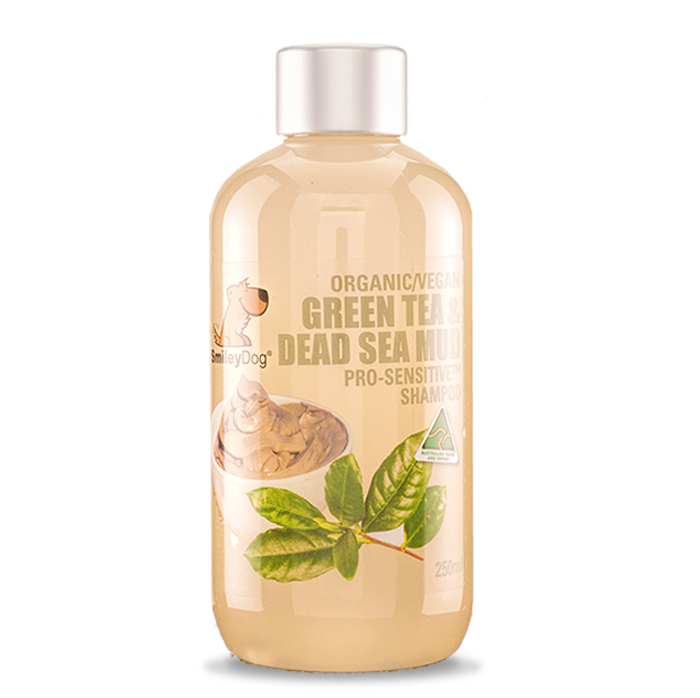 Cat or small animal short hair
Solution (Shampoo/ Type)
Organic Green Tea with Vanilla Shampoo
Breeds
All Breeds Cat
Short Hair
Other complementary products from Smiley Dog®
Any conditioner
Cat or small animal long hair
Solution (Shampoo/ Type)
Specialised natural Avocado and Vanilla 2 in 1 Shampoo de-matts, de-tangles, de-sheds, cuts drying time by 1/3rd
Breeds
All Breeds Cat
Long Hair
Other complementary products from Smiley Dog®
Avocado & Vanilla De-tangler Spray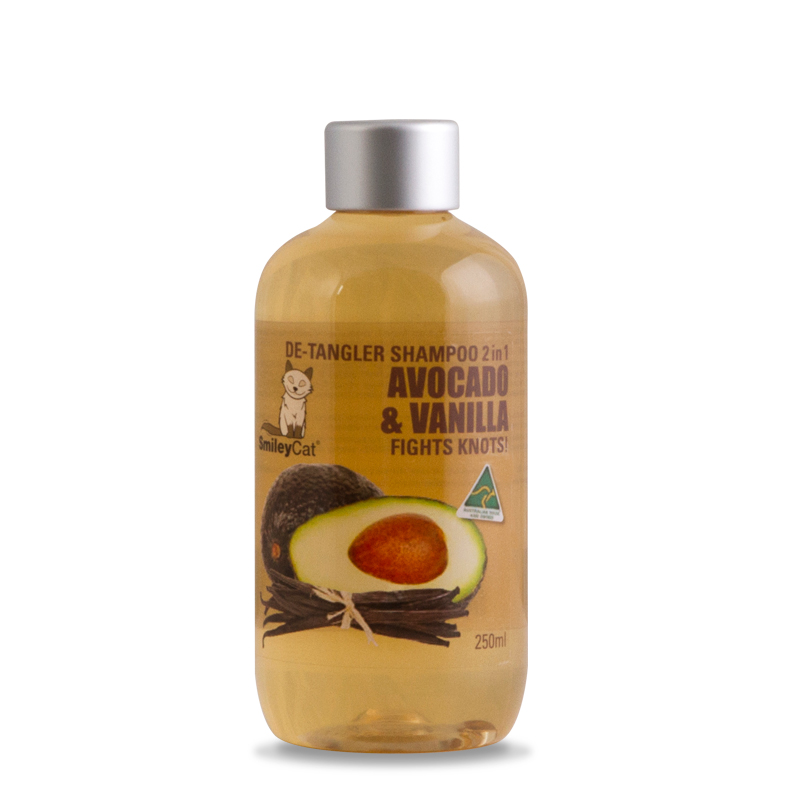 Puppy / Sensitive skin
Solution (Shampoo/ Type)
Natural Goats Milk with Vanilla Shampoo
Breeds
All Breeds/All Coat types
Staffie
Pug
Other complementary products from Smiley Dog®
Goats Milk with Vanilla Conditioner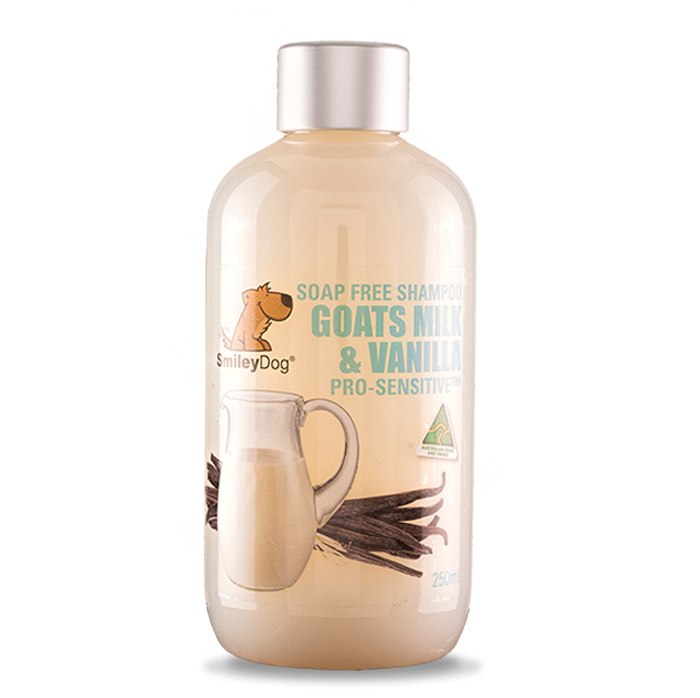 Long Hair / Knots
Double coat / Shedding
Electric Hair
Takes a long time to dry
Solution (Shampoo/ Type)
Specialised natural Avocado and Vanilla 2 in 1 Shampoo de-matts, de-tangles, de-sheds, cuts drying time by 1/3rd
Breeds
All Breeds German Shepherd
Poodles Collies Samoyed Afghan
Other complementary products from Smiley Dog®
Avocado & Vanilla De-tangler Spray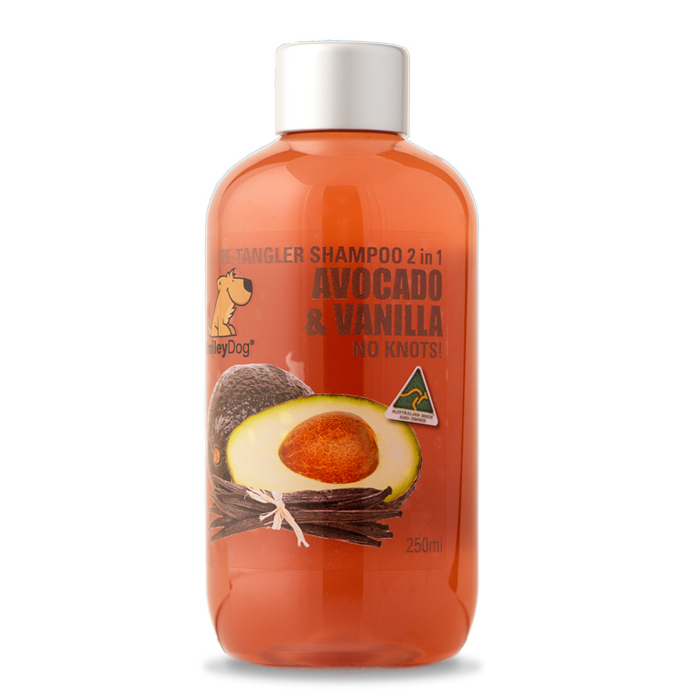 Puppy, Elderly Dog Anxiety & Dark or Multi-coloured Coat
Solution (Shampoo/ Type)
Organic Chamomile and Lavender Shampoo
Calming
Good Cleanse for Dark Colour coats
Breeds
All Breeds Puppies
Older Dogs
Anxious Dogs
Other complementary products from Smiley Dog®
Chamomile and Lavender Conditioner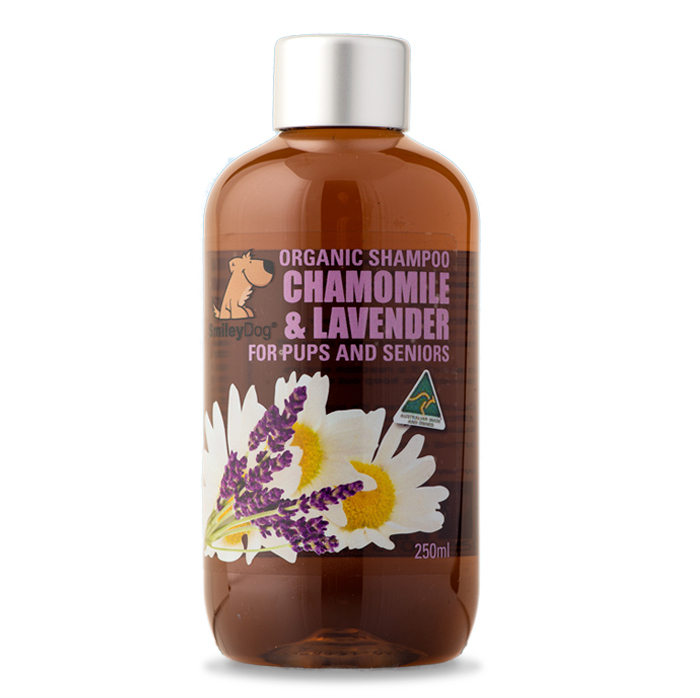 Dull coat / Short hair
Solution (Shampoo/ Type)
Organic Argan Oil & Island Escape Shampoo (with added Aloe Vera)
Softens and moisturizes skin and fur
Breeds
All Breeds/Coat types
Other complementary products from Smiley Dog®
Island Escape Coat Gloss Spray with De-tangler
Dirty Any Dog / White coats
Solution (Shampoo/ Type)
Natural Everyday Pacific Island Coconut Shampoo (no Dyes or Optical Whiteners)
Breeds
All Breeds & Samoyed Maltese
Bichon
All Coat Types
Other complementary products from Smiley Dog®
Pacific Island Coconut Conditioner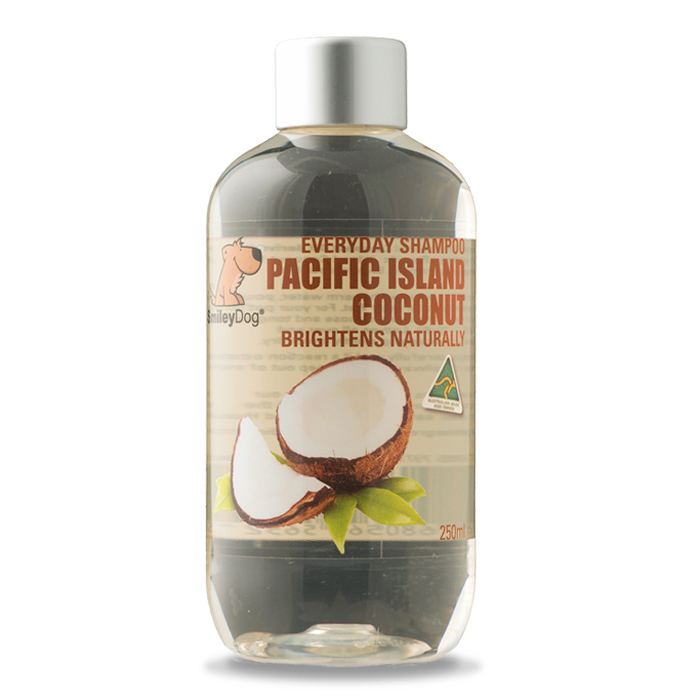 Dirty Dog Greasy or Normal Skin / Wiry coats
Solution (Shampoo/ Type)
Natural Apple Cider with Lemongrass Shampoo
Breeds
All Breeds Terriers
All Coat Types
Wire Haired
Other complementary products from Smiley Dog®
Apple with Lemongrass Conditioner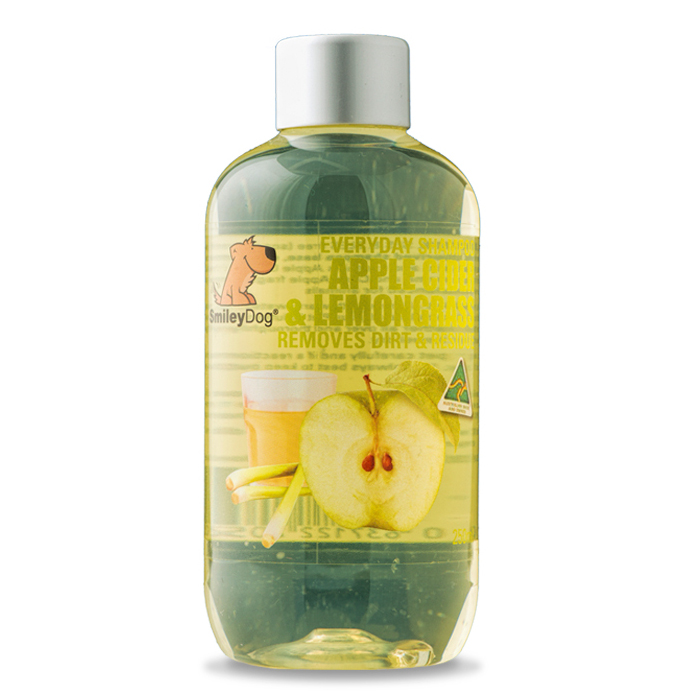 Coat damaged / some hair loss
Solution (Shampoo/ Type)
Organic Rosehips with Mango and Honey Shampoo
Breeds
All Breeds/ Hairless Breeds
Other complementary products from Smiley Dog®
Rosehips with Mango Conditioner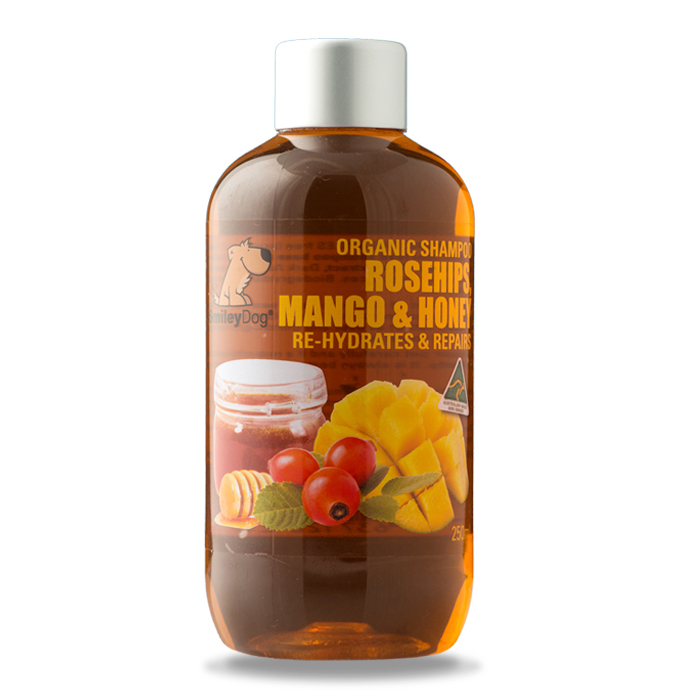 Sensitive Skin Soft coats
Solution (Shampoo/ Type)
Organic Witch Hazel & Strawberry Shampoo
Breeds
Afghans Maltese/Shih Tzu
Spaniels
Setters
Collies
Combination Coats
Drop Coats
Double Coats
Other complementary products from Smiley Dog®
Witch Hazel and Strawberry Conditioner
Unwanted fleas or insects (not Brown Tick)
Solution (Shampoo/ Type)
Specialised Shampoo Chrysanthemum extract and Penny Royal Herb
Breeds
All Breeds / Coats
For Adult Dogs and for Puppies older than 8 weeks NOT suitable for Cats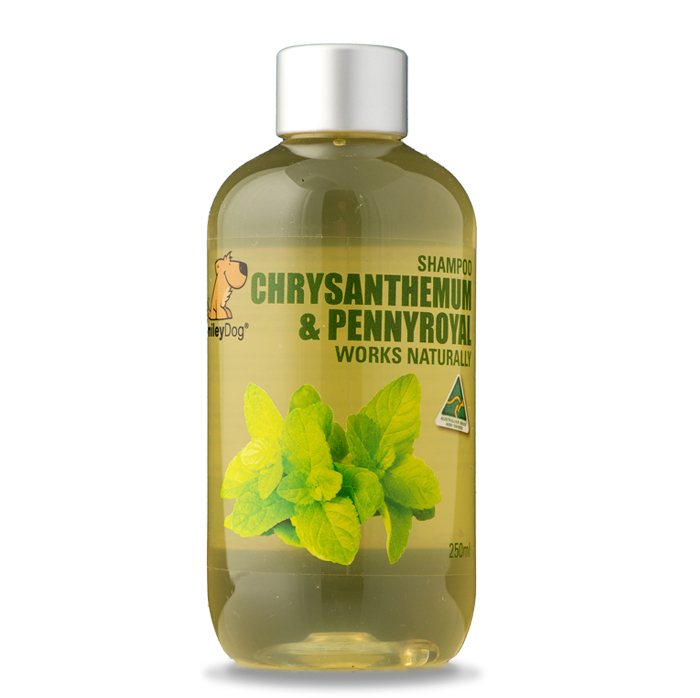 Smelly in-between washes
Solution (Shampoo/ Type)
Any Aqua based cologne
All Breeds / Coats
Not for Puppies 8 weeks or less